"Adamsville" is an all ages graphic novel series about two middle school friends who must work together to solve a series of supernatural mysteries in their hometown. What they discover is a vast conspiracy that threatens to destroy everything they know about their lives, town and their future. Now they're the only one's who can stop the coming catastrophe.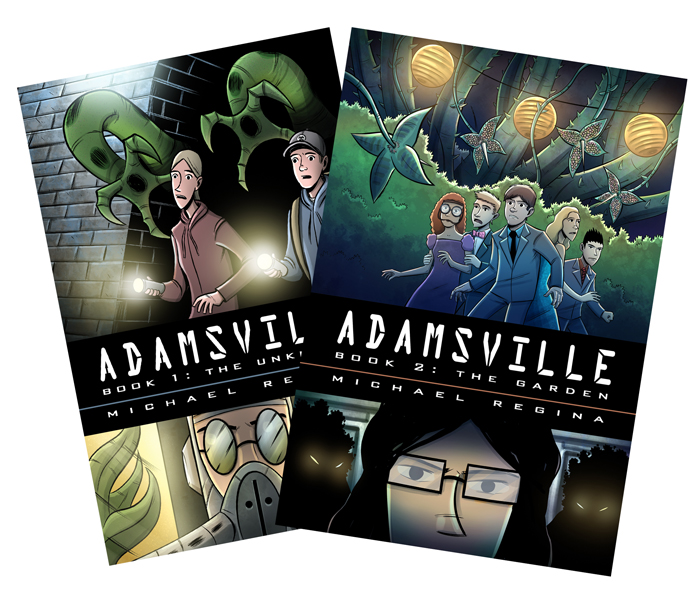 AND

INFORMATION FOR TEACHERS AND LIBRARIANS
Michael is available for "in person" and Skype visits to your school or library. Bulk ordering and shipping is also available for copies to be added to your library, school or store. Please use the contact form below to inquire further.