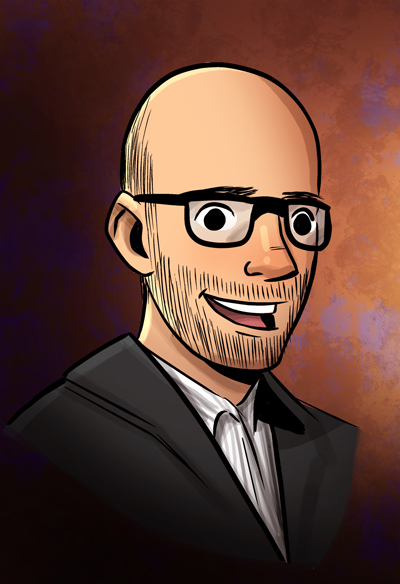 ABOUT MICHAEL REGINA
Michael Regina is a graphic novelist and illustrator. He is the creator of the webcomics From Death Til Now and Kevin and the Light of Destiny. He also illustrated The Dragon Book, a collection of short stories written by his 4 year old daughter, Story Regina that was funded through Kickstarter. This is his first major graphic novel release.
Michael resides in his life-long hometown of Jacksonville, FL with his wife, children and cat. When not making art he enjoys reading, listening to a good sermon, watching movies/television, going to Disney World, singing songs by Journey and making his family laugh.