"Adamsville" is an all ages graphic novel series about two middle school friends who must work together to solve a series of supernatural mysteries in their hometown.  What they discover is a vast conspiracy that threatens to destroy everything they know about their lives, town and their future.  Now they're the only one's who can stop the coming catastrophe.
AND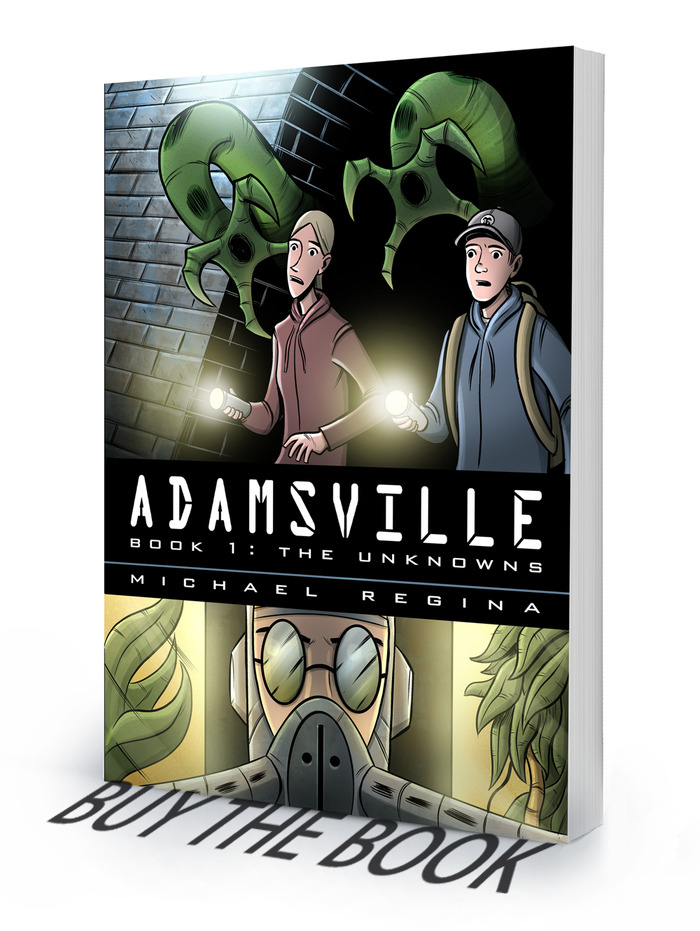 Read Online
PART 1
PART 2
PART 3
PART 4
PART 5
PART 6
PART 7
PART 8
PART 9
MORE COMING SOON

By Story Regina and Illustrated By Michael Regina
"The Dragon Book" is a collaboration between my four year old daughter and I.  We spent many Saturday afternoons making a book together that she wrote. It's full of fun, adventure, duck monsters and all sorts of crazy stuff.  As any book written by a kid should be.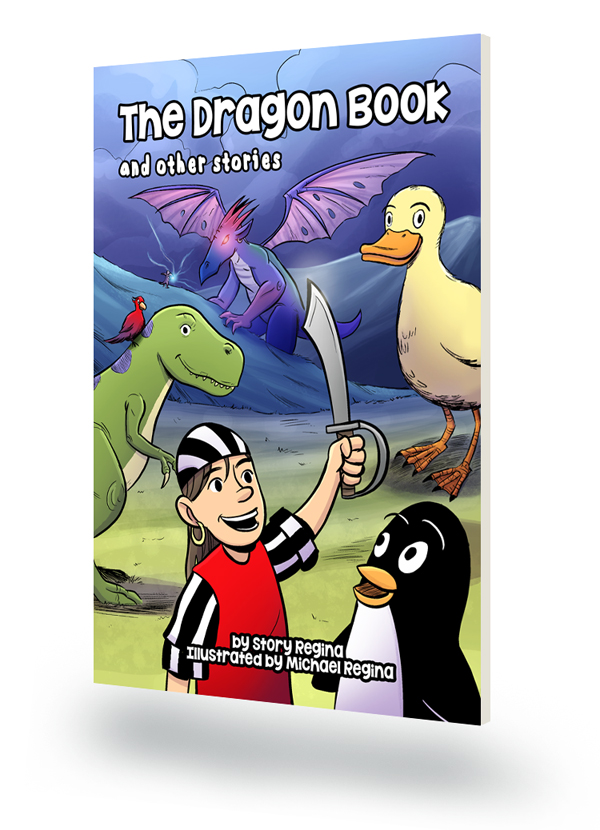 Read Online
-THREE UNLIKELY FRIENDS

-PIRATE JOURNEY AND THE DINOSAUR JUNGLE
If you are a hospital, school or library, please CONTACT ME if you would physical copies of The Dragon Book.  Individual copies are available as well upon request.